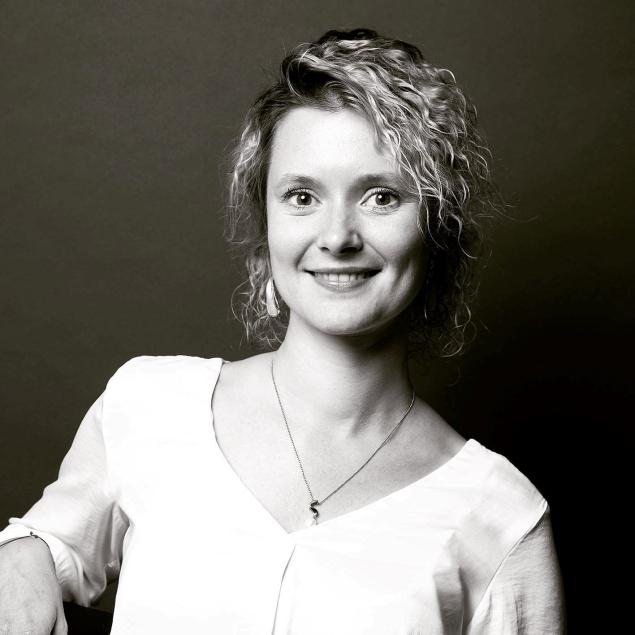 Category
International graduates
Marta Miłkowska has been working as a consultant (Med-Tech, Digital Health) in the Boston Consulting Group (BCG) in New York since 2020, implementing innovative products helping patients with diabetes, epilepsy, Parkinson's disease, insomnia and other ailments. For many months, she also directly advised the US Government on the response to the Coronavirus pandemic (COVID-19).
Over the years, Marta has also mentored and supported a number of social startups focusing on digital health in Silicon Valley (including helping children with autism) and social enterprises in Africa and Asia. Marta believes that new technologies and startups are among the most effective tools to help people.
Marta has over 8 years of worldwide experience in digital innovation and social entrepreneurship in healthcare. She is the founder of Dtx Future (2020) - The first Stanford platform for digital therapy (software that improves clinical results by modifying behaviour and application of technology): Dtx Future. Before she also had created the first digital therapy that applies the latest discoveries in behavioural sciences to provide treatment to millions of women experiencing pelvic floor dysfunctions (2018, CEO & Co-founder of Yoni.io), to name just this venture.
Working with startups located all over the world, she built an application to help people with HIV/AIDS in the Republic of South Africa and Lesotho (in Dimagi) and an application to help people with epilepsy to monitor epilepsy attacks (BCG Digital Ventures). Moreover, she co-founded a startup that connects refugees to digital micro‑working (Diginfy) and, as Chief Executive Officer in Reveri Health, she worked directly with Head of Psychiatry at Stanford Hospital on an app for patients suffering from insomnia.
After graduating from SGH, Marta obtained a double diploma: MBA (Master of Business Administration) at the Stanford Graduate School of Business (2018-2020) and MPA (Master of Public Administration) at the Harvard Kennedy School of Government (2018-2019).
Her innovative products and social startups have won many awards:
- Yoni – Silicon Valley Incubators, Launchpad; Stanford Social impact Award;
- Dignify – the aforementioned digital therapy via BCG Digital Ventures, and a multiple-award-winning mobile platform that connects refugees to digital micro-working (a finalist in Clinton's Hult Prize 2017 worth $1 million, Harvard New Venture Competition and Harvard Innovation Lab VIP).
- a digital product that uses machine learning to treat patients with HIV and tuberculosis in South Africa and Lesotho (2016).
In recognition, Marta sat on judging panels for a number of international social entrepreneurship competitions, including Stanford Social Innovation Center (2021), United Nations, 500 Startups (Indonesia, 2019), WorldBank Tech Stars (2015), Georgetown University Social Impact Start-up Competition (2015).
Her projects were described by international media, such as The New York Times, The Wall Street Journal, the Gazeta Wyborcza daily, and many others.
During her professional career, Marta worked for more than 5 years with the World Bank in Washington in Innovation Labs (2011-2016), where she has been involved in the development of social entrepreneurship and innovation (especially in the realm of technology) improving the living conditions of the poorest people in 15 countries in Africa and Asia, and was chosen as a blogger on World Bank's websites (https://blogs.worldbank.org/team/marta-milkowska), where she wrote about innovations in social entrepreneurship, medical technologies, behavioural sciences and human-cantered design.
Since her childhood, she has been fascinated by Africa and the desire to help those in need, and already in 2007, she was an intern at the Embassy of the Republic of Poland in Kenya.. These internships inspired her to come up with two business ideas aimed at improving the material and social situation of local residents. Marta also initiated the establishment of a school for 600 Masai children in southern Kenya - the facility has been operating continuously since 2008.
LinkedIn profile: https://www.linkedin.com/in/marta-milkowska-a2181a7/