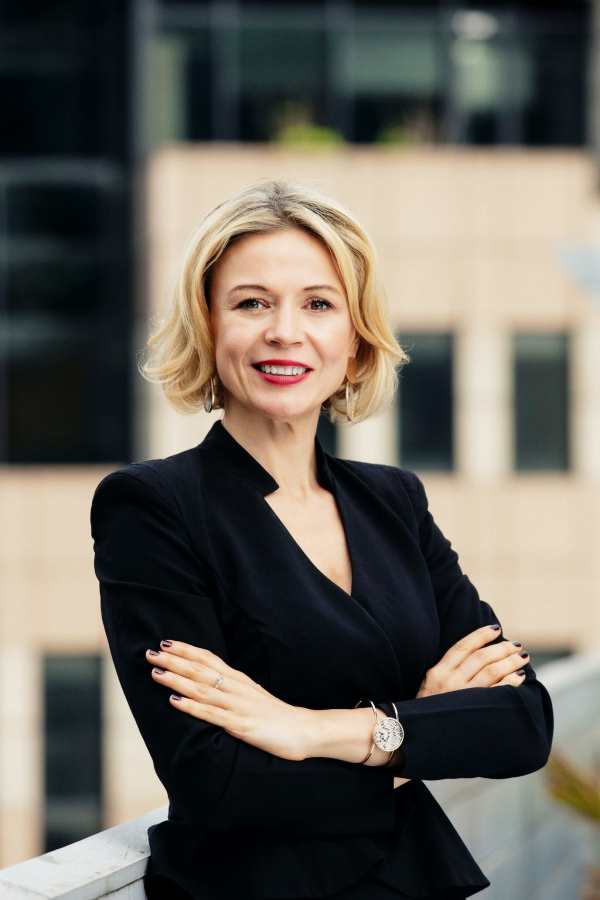 Category
International graduates
Place of residence
United Kingdom
Dorota Zimnoch is an international expert in innovation and digital transformation in the finance and insurance sector. She was multiple times recognized as one of the Top Women in Tech, including rankings such as Strong Women in IT (2021), PwC Power Global 100 (2019) and Women in Finance 100 (2017). In January 2022 she joined Microsoft as a Global industry Strategist, and in the previous two years (2019-2021) she held the position of Global Head of Digital Strategies at Volvo Financial Services. Since January 2021, in her role of Global Chair of Innovation & Technology at the G100 Club (G100: GROUP OF 100 GLOBAL WOMEN LEADERS), she has been contributing to the financial, economic and social empowerment of women worldwide, focusing in particular on promoting women in the technology industry and the responsible and ethical development and implementation of technology.
She is an entrepreneur, founder of Zing Business Consulting, who between 2014 and 2019 has globally delivered digital transformation in more than 20 cases where focus was on creating value through the application of technology and increasing the delivered quality of products and services, and an active member of the fintech&insurtech community in London, through her engagement in initiatives such as Tech London Advocates, FemTech leaders, InsTech London, and Blockchain Ladies.
In 2018/2019 she was a member of the Supervisory Board and chairperson of the Innovation Committee in Santander Consumer Bank Polska. Dorota Zimnoch is also a mentor, strategic affairs advisor and business angel for startups in ventures such as, for example, Exchord, Norisco, The Heart. Working closely with The Heart (Corporate Center for Digital Ventures; 2016-2018), she helped corporations and startups to grow through a fintech programme focusing on cybersecurity, Big Data, PSD2 and blockchain.
Dorota Zimnoch has been a guest speaker at numerous international conferences (e.g. Digital Enterprise Show 2021 in Madrid, Connecting Tomorrow 2021 in Luxembourg or the international CIO Network conference in Oxford). She is the author of numerous articles and publications, including, among others, an Amazon bestseller 'The Insurtech Book: The Insurance Technology Handbook for Investors, Entrepreneurs and FinTech Visionaries'. She also cooperates with leading universities and delivers guest lectures, for example at Emeritus (MIT and Columbia University) or Saïd Business School at University of Oxford.
Being an active advocate for the Polish community in the UK, she – among other activities – chaired the Polish City Club (an organisation with operations in London and Paris) for 4 years (2010-2014). In 2014, she was awarded the Golden Cross of Merit by the President of the Republic of Poland Bronisław Komorowski in recognition of her work in promoting the image of Poland and Poles abroad.
In addition to her studies at SGH, Dorota also graduated in economy from Corvinus University of Budapest (1993-1998), completed Enterprise Technology courses at Stanford University (2015), completed doctoral studies in management at the University of Warsaw (2003), and is currently researching the application of blockchain technology in insurance; the results of the research will be presented in her doctoral dissertation (defence scheduled for this year).