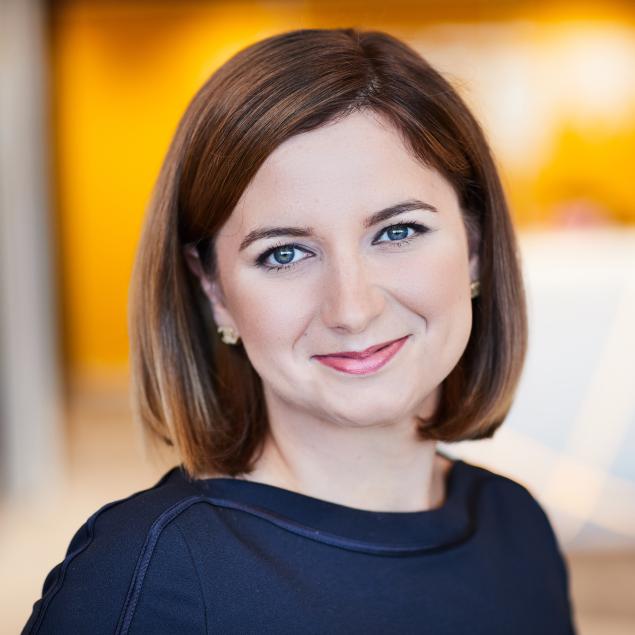 Category
Polish graduates
Place of residence
Poland
For the past 20 years, Agnieszka Gajewska has worked globally to support governments, international institutions and the private sector in the design and implementation of projects for structural reform, functioning of markets and sustainable development. She has worked in more than 40 countries on four continents, focusing on the creation and implementation of projects to support a sustainable agenda and infrastructure development - she has been a leader of projects that have financed investments in excess of $15 billion, including pilot investment projects using infrastructure funds, Public-Private Partnership deals, project finance and the use of funds from aid institutions and development banks.
Agnieszka Gajewska gained her professional experience in Poland, the UK and Germany, both in consulting and investment banking. In 2009-2016, she was President and owner of InfraLinx Polska, a part of an international network implementing and co-financing projects in the area of infrastructure. During this period, InfraLinx in Poland became one of the leading players in M&A, investments in infrastructure assets and consulting for international development banks (including the European Investment Bank, the European Bank for Reconstruction and Development), and was incorporated into the global structures of PwC in 2016.
Agnieszka earned a doctorate in economics in the field of management sciences at SGH in 2007, defending her dissertation on the impact of investor relations on the value of a company, under the supervision of Professor Andrzej Herman.
Agnieszka is the first-ever person from Central and Eastern Europe to take on a global role in PwC. She became Global Leader of Public Sector in PwC in October 2021. In this role, Agnieszka is managing more than 12,000 professionals, supporting customers in local, regional, national and global public institutions and government entities in the fields of education, public services, sustainable development, defence, security, international development, digital administration and public finances. She is responsible for strengthening the potential of Global Public Sector practice – establishing global competence centres and intensifying cooperation within the PwC network. The aim is to provide customers and partners with a unique value: the combination of broad international knowledge and experience with a thorough understanding of the local context.
As of mid-March 2022, Agnieszka has also been the head of Clients & Markets for Central and Eastern Europe and is a member of the PwC Regional Management Board, setting the strategy for business development and managing in this capacity over 14,000 people. Since November 2020, she has been leading PwC's regional ESG practice (Environmental, Social and Governance) in Central and Eastern Europe (CEE).
In 2016-2021, Agnieszka was also the leader of the public sector and infrastructure team for the CEE region. The consistently implemented strategy to strengthen regional cooperation and build relationships with key clients resulted in maintaining stable growth of revenue and profitability in this area. In 2018-2020 Agnieszka was part of the Advisory Leadership Team, which was in charge of the business advisory practice at PwC Poland.
Agnieszka is responsible for cooperation with key international institutions, implementing projects and handling framework agreements for advisory services for clients such as the European Commission, the World Bank, the European Investment Bank or the United Nations. An example of this is Agnieszka's work with the Directorate General for Structural Reform Support of the European Commission – over the past three years PwC carried out 110 projects to strengthen the institutional and administrative capacity of the Member States of the European Union, to effectively implement reforms and Union law, and to support the environmental and digital transformation. Another example is Agnieszka's global cooperation with the World Bank under the City Resilience Programme. Agnieszka managed advisory projects for eight cities in Latin America, Asia and Africa in the scope of evaluation, preparation, structuring and financing of infrastructure investments. The purpose of the supported investments is to build more resilience, adapt to the effects of climate change, and respond to key social and economic challenges.
As President of the Management Board of the PwC Foundation, she is responsible for the action strategy and the implementation of aid programmes and campaigns, such as supporting the education of children and young people at risk of exclusion, developing the capacity of NGOs, actions fostering entrepreneurship and social innovation. In March and April 2022 the PwC Foundation undertook a series of aid initiatives, primarily for the employees of PwC Ukraine, both those who decided to leave their country and those who remained there. In total this means 800 people plus their families. Assistance was provided in respect of transport, accommodation and direct financial support.
The PwC Foundation also supports the programmes of the Vital Voices Poland Foundation and Agnieszka Gajewska actively participates in their implementation by serving as a mentor to the female beneficiaries of the programme:
https://vitalvoices.pl/mentor/agnieszka-gajewska-mentorka/ 
Agnieszka Gajewska as the new Leader of Global Public Sector